Christoph Mack - Wine Entrepreneur of the Year
Every year at ProWein, the Meininger Verlag presents the prestigious awards to deserving personalities and families from the wine and spirits industry. This year the award ceremony took place after the International Wine Conference in Düsseldorf - we are delighted with and for Christoph Mack about his award.
After studying oenology in Switzerland with subsequent stations in the USA, South Africa and Italy, Christoph Mack joined the family business in 1987 as the third generation. Since then, together with his fellow board members Bernd Hausner and Markus Allgaier, he has turned Mack & Schühle into one of the most important importers and distributors of wine and spirits in Europe, that has long since entered the international arena via wineries and subsidiaries.
An achievement that has now been honored with the renowned Meininger Award "Excellence in Wine & Spirits", with Christoph Mack's distinction as Wine Entrepreneur of the Year / national. The laudation was held by Dr. Hermann Pilz, editor-in-chief of Meininger's Wine & Spirits and for many years familiar with Christoph Mack. In his speech, he remembers the first time they met: "When I saw Christoph Mack for the first time and was able to exchange a few words on the fringes of an event, I thought wow, he's got what it takes, that's how confident I'd like to be, all credit to him."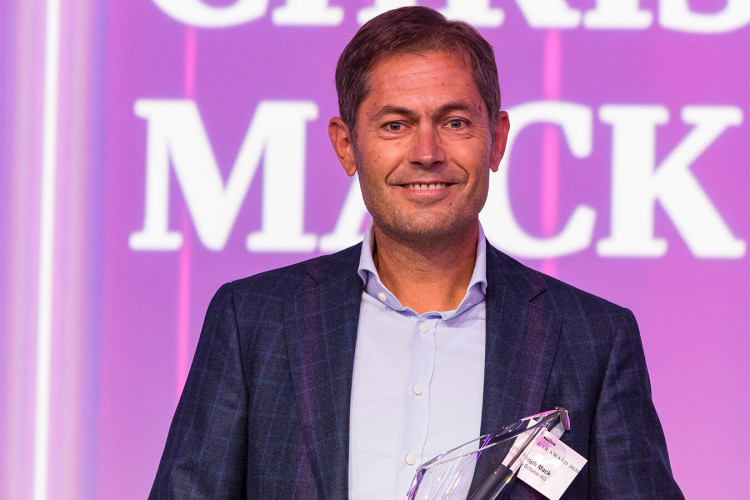 This was over thirty years ago, and the paths should still frequently cross since then, also in Christoph Mack's function as chairman of the Federal Association of Wine and Spirits Import: "I don't hang on to any office", says Christoph Mack. "However, I think it is important to look beyond one's own nose. Fair competition, the sustainable and responsible management of an entire industry are just as important as helping to shape the general conditions for consumption, production and marketing of our special indulgence products, which I call cultural assets".
"Professionalism, reliability, a high level of strategic thinking and action, high standards for oneself and others, cosmopolitanism and internationality characterize the personality of Christoph Mack. His entrepreneurial performance shows that the family business has a future". - so the concluding words of laudator Dr. Hermann Pilz at the award ceremony. That summarizes it completely well, or still a little more concisely in the own words:
» What we do, we do right. With us, there is no such thing as half a bottle. «